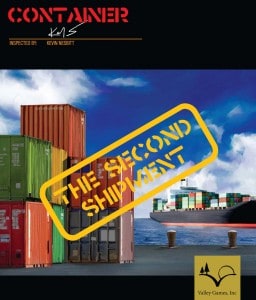 This is an expansion to the game Container and introduces four new concepts; Luxury Items, Economy of Scale, Corporate Financing and Monopolies.These are designed to be added separately or as a whole. Additional $1 and $2 cards are also included.
This game was debuted in Essen 2008, that production run is sold out .
Due to some further production problems the final print run is due for completion and delivery by September 2009.
Note
This is NOT a complete game. The basic game Container is required to play.