EntroPay: an excellent option for Canadians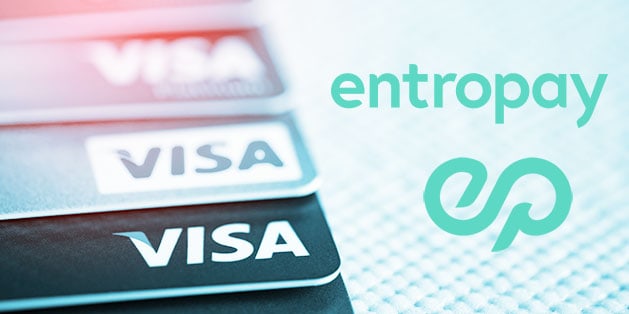 Entropay (www.entropay.com) is an online payment system that works a bit differently than e-wallets, in that it allows users to create, delete, deposit and withdraw to and from virtual disposable Visa cards. These cards work like any other prepaid Visa card which means that they are accepted among millions of merchants worldwide, including those in Canada. This makes it very convenient for Canadian users who want to gamble in an online casino as Entropay is a wildly accepted and popular choice.
How to Use and Open an EntroPay Account
Signing up and creating a virtual Visa card can be done within minutes. The registration form requires your name, date of birth, your country of residence and the currency you would like to use. It is important to note here that for Canadians, CAD is not offered. You have to use either USD, GBP or EUR, which means that for Canadians if a different currency is used for their transactions, there will be a conversion fee.
Once you have set up your first card, you deposit funds onto it by using another credit or debit card that is connected to your local bank. Once done, you can use your Entropay card at any online casino that accepts it as a payment method. To withdraw, you enter the last four digits of the credit card/debit card you would like to withdraw the money to, entire the amount you want and agree to pay a withdrawal fee. It is important to note here you can only withdraw up to the amount deposited in the last year and it can only go back to the card that you deposited from.
The Advantages of Using EntroPay For Canadian Casino Goers
The major advantage for Canadians is that even though Visa is cracking down on having their cards used for online gambling, prepaid cards are not subject to these restrictions, which means it is very unlikely for a prepaid Visa card to get declined at any of the casinos that accept Visa. This also means that even if the casino doesn't take Entropay specifically, they may still accept the card if they accept visa as a deposit option. So if you are looking for casinos accepting Entropay, just go for any that accepts Visa.
Now since these cards are considered a type of debit card, the risk of overspending or taking on any debt due to gambling is minimized which is a big advantage for those who don't feel comfortable using their main card for gambling. In addition to this, Canadian players get to enjoy the instant deposits both onto their virtual Visa cards and their casino accounts as the balance is reflected immediately. Plus, no personal financial information is given out as the cards are secure and private.