Keno – the fun and easy lottery-based game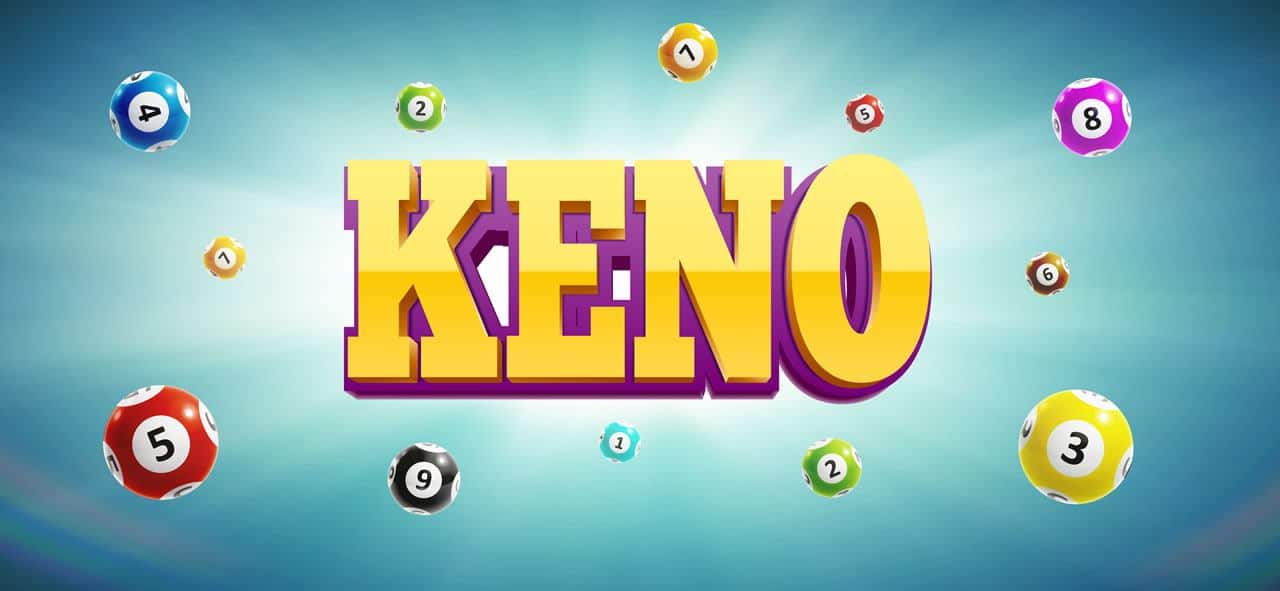 Keno is a fairly simple lottery-based game that combines the picking of numbers, as you do with the modern-day lottery system and bingo. It is extremely popular in casinos because it is easy to play, requires very little skill and has little to no restrictions. Winning is based purely on the luck of the number draw and it is one of the only games where players can win multiple prizes. The drawback to Keno is that it has a high house edge ranging anywhere from 4-30%.
Keno's Background and Interesting Facts
Keno, unlike other casino games, has its roots founded in Asian culture, originating from China during the Han Dynasty, 3,000 years ago. The game was originally played with 120 Chinese characters instead of the 80 numbers as we know it today and Chinese players used quill pens to mark their bets on the board rather than the video panel and/or slip used today in modern casinos. Some interesting facts about Keno include:
The chance of hitting five numbers is 1 in 4, making it the highest paid combination,
Casinos usually pay out the same for matching 17-20 numbers as it is very rare to hit with this many numbers,
The game was known as the "White Pigeon" as white pigeons were used to send out the results during the Han Dynasty,
Chinese immigrants brought the game over during the 19th century when they were building the transcontinental railroad where it became known as the "Chinese Lottery",
Payouts are dependent on the numbers that come up against the numbers chosen,
The player has total freedom to play as little to as many numbers as they want, up to twenty.
Keno is considered a "casual" game because it doesn't take much skill or attention and can be played while waiting for other games to commence at the casino.
The chances of getting a winning combination are quite high with Keno, but it is rare to win with all twenty numbers that get drawn.
The Popularity of Keno in Canada
Keno is so popular in Canada, that in addition to being able to play keno in the casino, the provincial casino corporations (government run) have keno games that run daily. This is as easy as going to a terminal that sells lottery tickets and picking up either a Quick Pick ticket or a Pick Your Own ticket. The Quick Pick is a selection slip which is $2.00 and has ten numbers on it. The Pick Your Own allows you to choose how many numbers you want to play, pick the numbers or choose a Quick Pick, pick your bet of $1, $2, $5 or $10 and then pick from 1-10 draws. If your numbers match the 20 numbers drawn out of the 70 available, then you win. There is also an Encore bonus game that has twenty-two different ways to win with prizes starting at $2, with the Encore costing only $1. You can check the winning numbers online or go to a terminal that sells the tickets. For more information about the odds and payouts of the game in Ontario, please check out theur official website or try to play Keno online on Ruby Fortune, Betway or other.
The Object of the Game and How to Play
The object of the game is to pick any amount of numbers between one and twenty and have at least one of these numbers match one of the twenty numbers drawn. If you match more than one number, you will win multiple payouts. The payout is determined by how many you correctly hit. Now keep in mind that this is a game of pure luck, so every draw is unique.
If you are playing on a machine, you will choose your numbers within the panel given to you. You can clear the panel and choose again or you can deselect certain numbers and choose others. Once the numbers are chosen you select the stake and how much you want to bet on it. To make it even easier, you can even choose the same numbers over multiple plays if you wanted with multi-race cards.
Tips on Playing the Game and Winning
One of the main strategies with Keno is to choose only a few numbers as you will have a higher chance of winning than choosing a large amount of numbers due to the high house edge. In addition to this, it is important to factor in the odds versus the payouts which can be seen by looking at the table before choosing your numbers.
It is also important to slow down when playing on the machine in the casino, as it is very easy to let this get out of hand since you can just play over and over again. If you are not choosing reasonable wagers, then your bankroll will disappear fairly quickly if you are not aware of how fast you are playing.