An Overview of the Developers Behind Online Casinos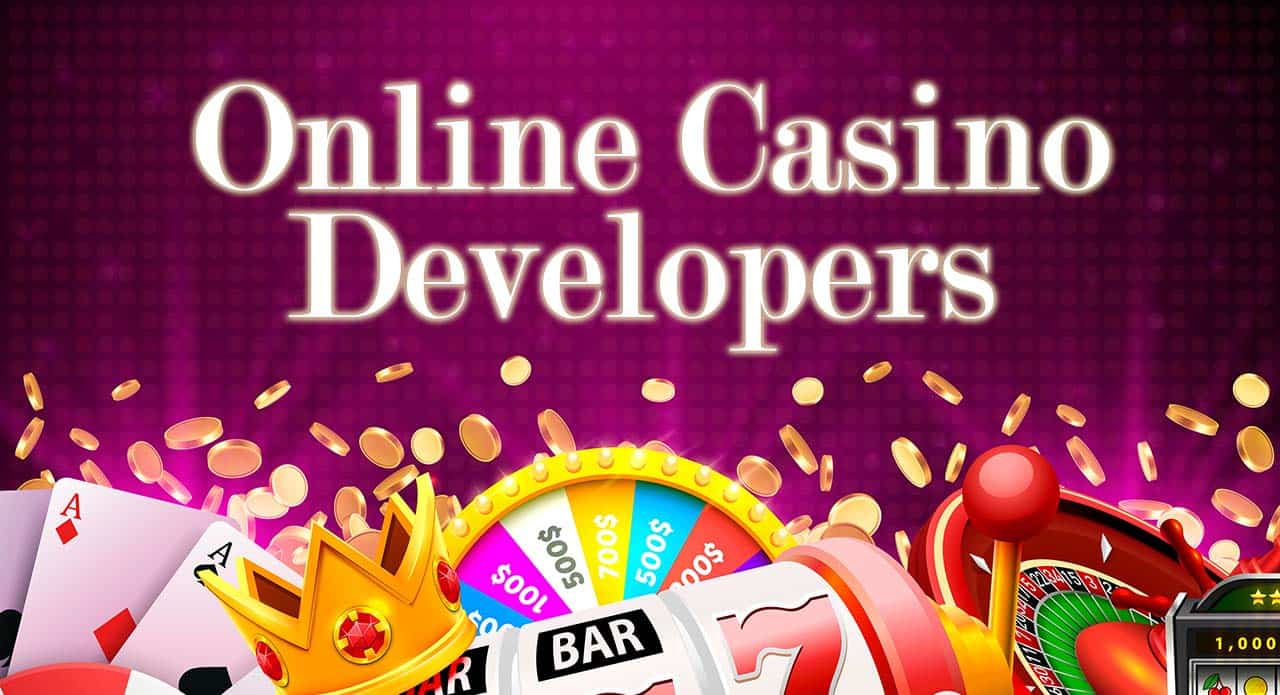 Most casino goers might not know too much about the developers behind their favorite games, especially Canadian ones.  Although they are incredibly familiar with the gaming experience that casinos offer. Whether that be at land-based casinos or on mobile devices. Each casino software developer will create their own style of games, such as the movie or mythology themed slots (Zeus Play – www.zeusplay.com) or live-dealer based card games (Evolution Gaming – www.evolutiongaming.com), but will always make sure that the same type of skill sets are required to play.
This is why you see a ton of different casino platforms offer the same games. Because they have partnered up with multiple specialized software providers. There are even providers that specialize in 3D and HD gaming like Endorphina.com and VsoftCo.com both of which use 3D animation, authentic graphic styles, and user-friendly interfaces.
The Important Factors That Go Into Web-Based Casinos
There are several factors to be aware of when creating and choosing which casino platform to play at. Whether you are looking from a developer standpoint or are the end-game user. The key aspects that create an excellent gaming experience are the safety of the website and software. Also, the personal security provided to the player, the variety of payments offered and the reliability of the casino. You can determine these aspects by taking a look at the website and at the reviews left by other players.
Safety of Software: look for seals of approval from eCOGRA, who are an auditing company that tests the games through RNG Testing. This ensures that when players place bets on games, that the games are fair and are not rigged by the casino operators.
Personal Security: check into their casino management and customer service. If they have friendly and prompt customer service, good reviews and a short wait period between responses, then you should be okay. However, if withdrawals have long wait times, payments get delayed or go unpaid and the staff are not friendly, this is a huge red flag.
Variety of Payments: this ensures that you have multiple ways of getting money in and out of the casino. It also showcases that the casino is legitimate because they are required to upkeep those partnerships. Check for payment options like bank wire transfers, credit card, and debit card transactions, as well as prepaid options.
Reliability of Casino: check to make sure that the website is confirmed to have a license under the regulation authority. All casino websites must be licensed by a gambling authority, which proves that it operates and follows the regulations of the jurisdiction that the casino is within.
In addition to the above, determining how trustworthy the casino is going a long way to settling down at a legitimate business. One way of looking into how trustworthy a casino is whether there have been reports of rigging and pre-determined winnings. Unfortunately, some slot games are geared towards almost always hitting "near-miss" chances, which makes the player feel thrilled that they are getting close to winning, but what they don't realize is that the machine has been rigged to always determine each play as a "near-miss;" ultimately costing the player money. There have also been suggestions of rogue casino operators who rig card games such as Texas Hold'em to ensure that tournament pots worth hundreds of thousands go to specific players who are actually part of the casino staff (see AbsolutePoker Rigging).
Other types of pre-determined features may be found in bonus games, free spin rounds on slot machines and in card games where winning combination values are pre-determined.
Famous Developers for Online Casino Systems
There are a few developers who are extremely famous in the market for their browser-based software development. These include biggest gaming companies such as PlayTech, Microgaming, NetEnt, NextGen Gaming, Evolution Gaming, Cryptologic, and 888 Software. They offer the following strengths:
PlayTech: they are found in several established casinos such as William Hill, Bet365, and Betfair. If you are a Marvel Comics fan, then their licensed slot titles are built for you! They have live-dealer games and many considere them one of the best in the market.
Microgaming: they are selective about what casinos they partner with. If Mega Moolah is your game, then this is the company behind the progressive jackpot game that has paid out tens of millions. Their software is audited independently and they have one of the largest selections of games.
NetEnt: they have a ton of casino games for slots, table games, and live dealers, plus a lot of their licensed slot games revolve around popular movies and television shows. They are the platform behind some of the most well-known casinos like Betway, and 888.
Evolution Gaming: have an impeccable reputation and are one of the leading software developers behind the live-dealer game sector. From roulette to blackjack, to all popular varieties of poker, plus you can play these on mobile devices. Plus, they have a simple user-face design and exciting gameplay.
Finally, in terms of Canadian developers who are on the market today, there is The Stars Group (Ontario) which is licensed to operate in seventeen different jurisdictions and owns some of the world's famous brands in the casino world such as PokerStars, BetStars, Full Tilt Poker, and Pokerstars Casino. Jackpot Digital Inc (Vancouver, British Columbia) is another Canadian company that provides gaming software for poker and casino games. Jackpot Digital is a publicly listed company on the TSX Venture Exchange. It offers feature-rich games with advanced functionalities like back-end administration systems.