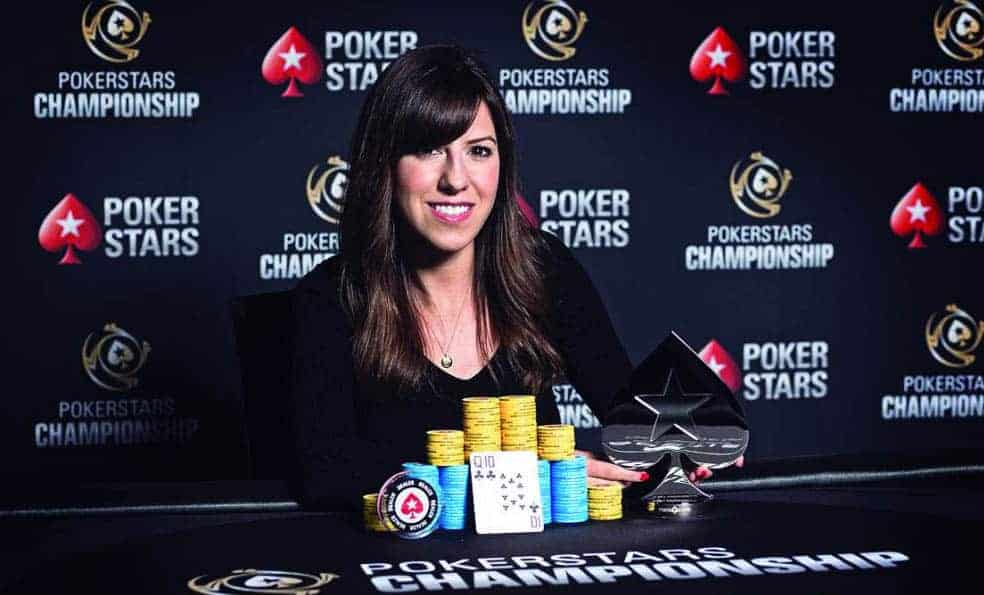 How Kristen Bicknell managed to become #13 on the world leaderboard
Every Canadian knows who Kristen Bicknell is. It is impossible not to know who the number one in Poker is in your country. But not only Canadians love Kristen Bicknell, she is loved by poker players from all around the world, because she is not only a skilled player, but also a great person. She is a constant surprise for poker fans, because she seems to improve her poker skills continually. Her goal is to take part in as many tournaments as possible, and to win them. Some would say that she took the world by storm after she attended the WSOP in 2017, but she was known in the poker world even before this event.
What can we say about her career?
She is considered one of the role models of the poker world. She is the Canadian Player of the Year and her skills brought her the 13 place in the Global Poker Index. In Canada, she is the number 1 in the top of professional poker players. Her occupying these positions in such important tops brought her great respect and appreciation. Some people need comparison terms to understand how skilled a poker player is.
If it were to compare her talent with another player's skills then we have to compare it with the one of San Greenwood or Daniel Negreanu. Only that experts state that if she would have to confront them in a poker game she has better chances to win. She is considered a modest person, because she does not take pride in her earnings and winnings, but if it were to evaluate her evolution, it is safe to say that she can be considered one of the greatest players in this industry.
Kristen Bicknell earned $2 million only from live tournaments, but she is not the type of person who plays poker for money, she wants to become a well-known name in the industry.
How she made herself noticed during the WSOP
As stated before the WSOP is considered the turning point in her career. She managed to cash out every time she joined the deck. The NLHE tournament brought her around $29,000. She is a PartyPoker ambassador, a title received only by professional poker players. Another event that brought her around $200,000 was the Mid-States Poker Tour DeepStack Championship Series. It was one of the historic moments in her career.
2017 was a great year for Kristen Bicknell in terms of career. She started attending poker tournaments from 2013, but her winnings were not great until the last year. However, even if she did not manage to earn great sums of money, she added two WSOP bracelets to her collection. She earned a tournament in 2013 and one in 2016. But in 2017 she managed to win more than 21 tournaments, which shows that her skills are better now, and she trusts her talent.
There is no surprise if she enters top 10 best poker players in the world in the near future, considering that, she managed to skyrocket herself so rapidly.